Welcome to Prouse Pottery & Soap Co!
We are a studio, geekery, and shop. In our our studio we create a wide array of useful, functional and decorative pottery. Coupled with our pottery, we also produce a fanciful range of handcrafted soaps using high quality, natural ingredients.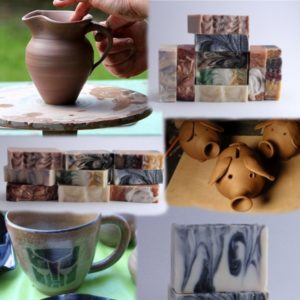 In addition, we offer a variety of pottery classes and workshops from beginner to intermediate. We also offer other creative workshops with guest instructors including  painting, drawing, fiber arts, card making, scrapbooking and so much more.
Our mission is to create simple and modest products that can be used daily and still be beautiful additions to your home.We believe in sustainability and providing steadfast handcrafted products. We truly believe that handmade is made with love and we love what we do.
In addition to our pottery and soap, we have our "League of Extraordinary Artisans" a group of crafty individuals who bring their incredible talents and creations to our humble little shop. Their work includes photography, jewellery, paintings, sculptures, knits, preserves, candles, geekery, and so much more.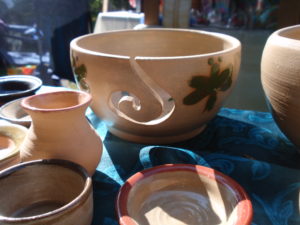 We are located at 116 Ottawa St. North, Hamilton, Ontario.
Open 6 days a week to serve your needs!